Happy New Year EVERYONE!
I know I have been on a hiatus from posting (SORRY) but I have been spending quality time with family and friends, traveling and enjoy some ME time. I promised myself that I would be more conscience of my health and well being for 2015 which brings me to the topic of Ionic Detoxification. The awesome duo and fellow Latinas of My Wellness Solutions (MWS) Health, Violet and Indhira treated me to this awesome service and I must say I was shocked! So to let you all know, I have a sweeeeet tooth. I indulge in a piece of chocolate (sometimes two or three pieces) a day and when Indhira walked by during my treatment and said "You eat a lot of sugar, huh?" I wanted to hide under my coat.
So here is basically how it works: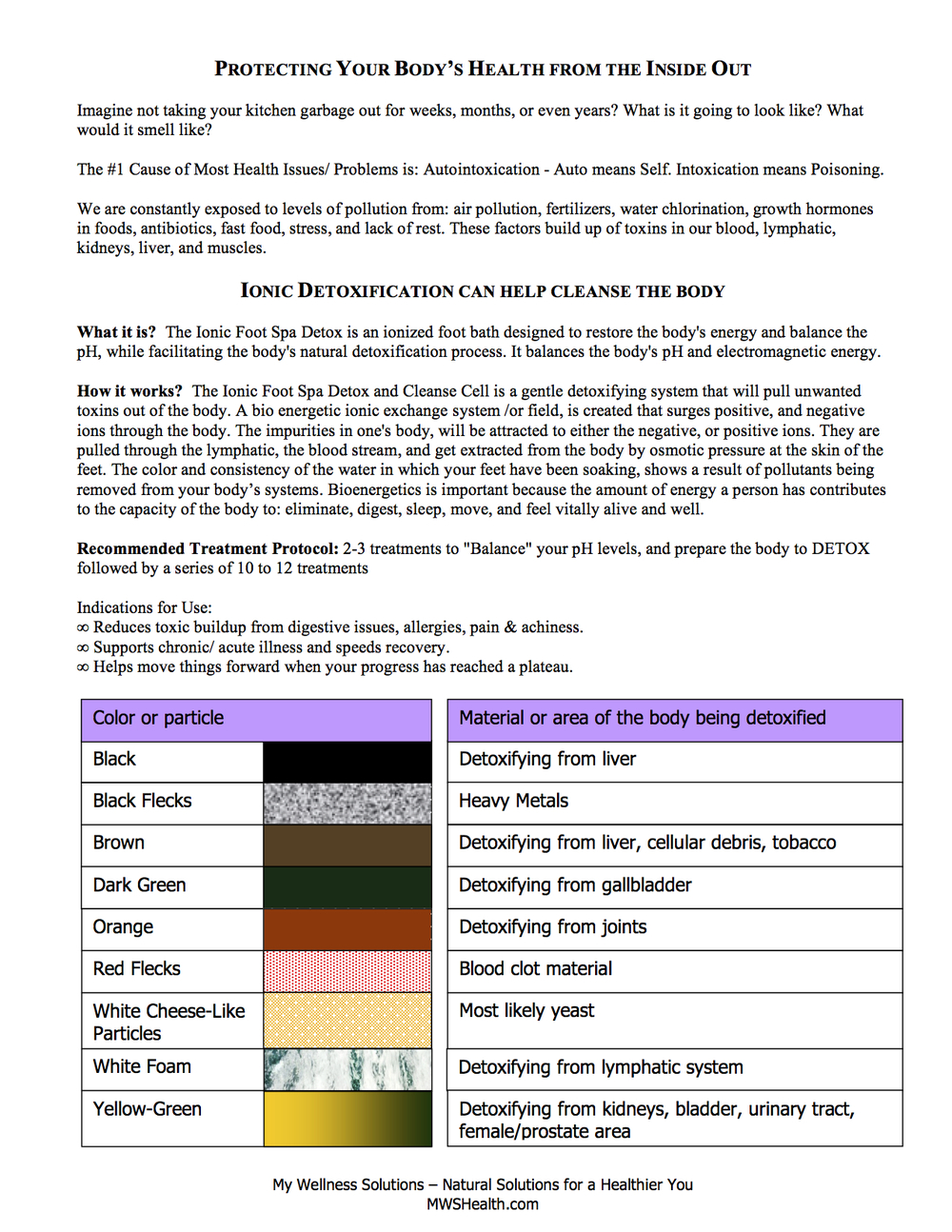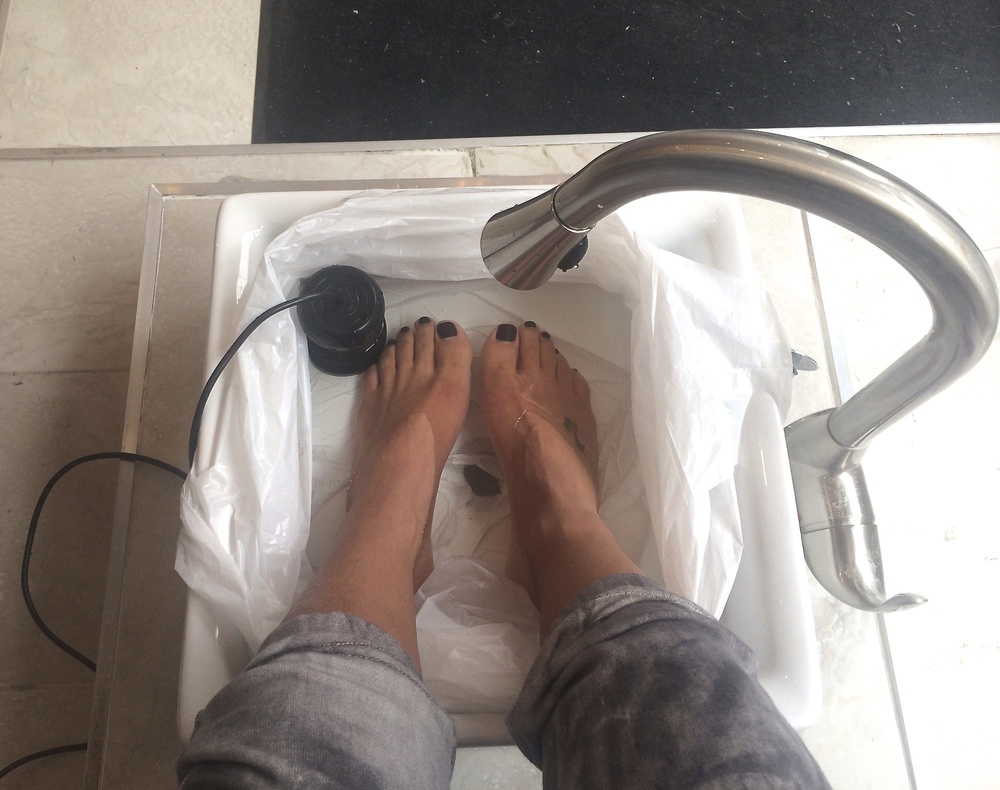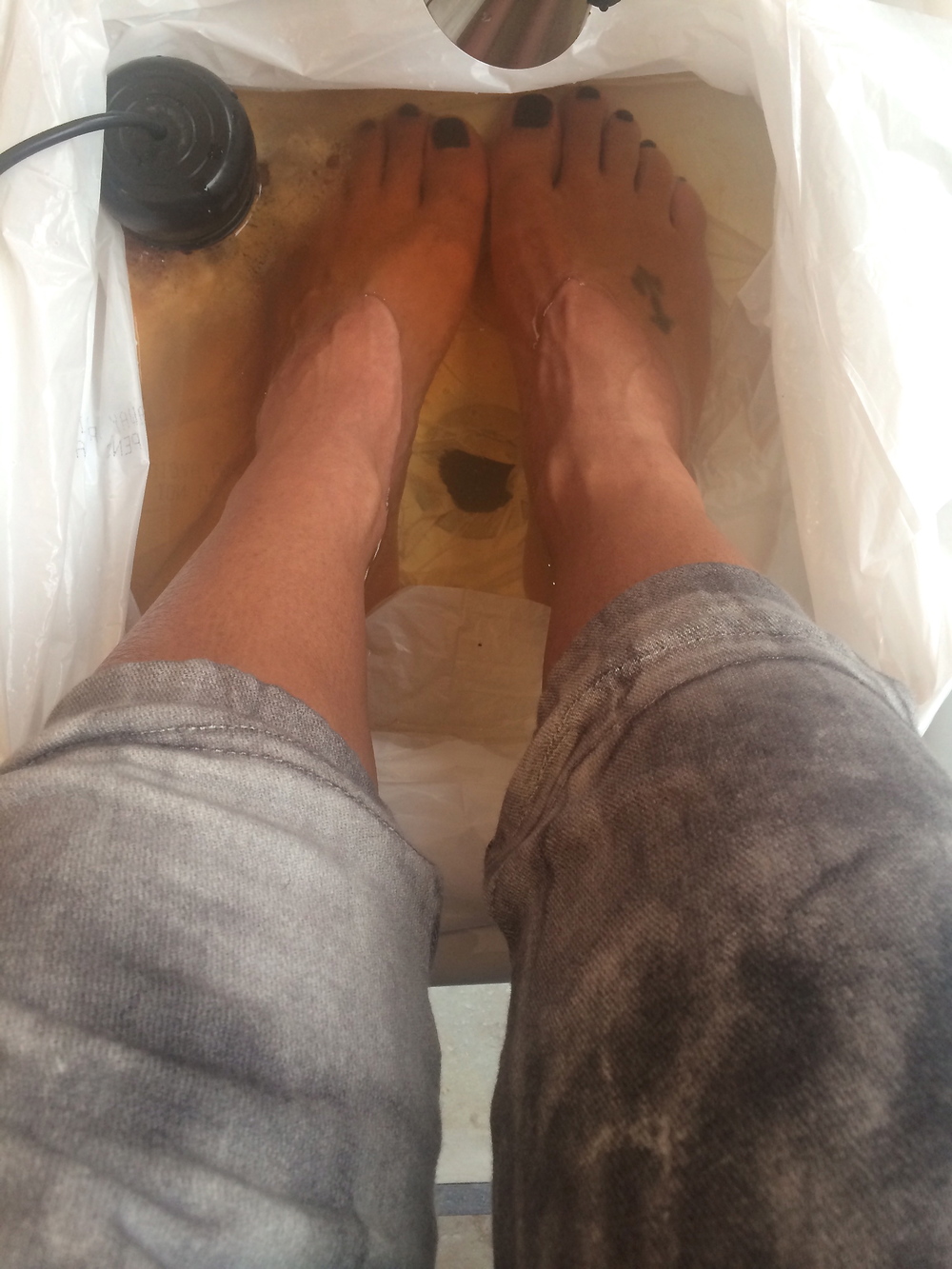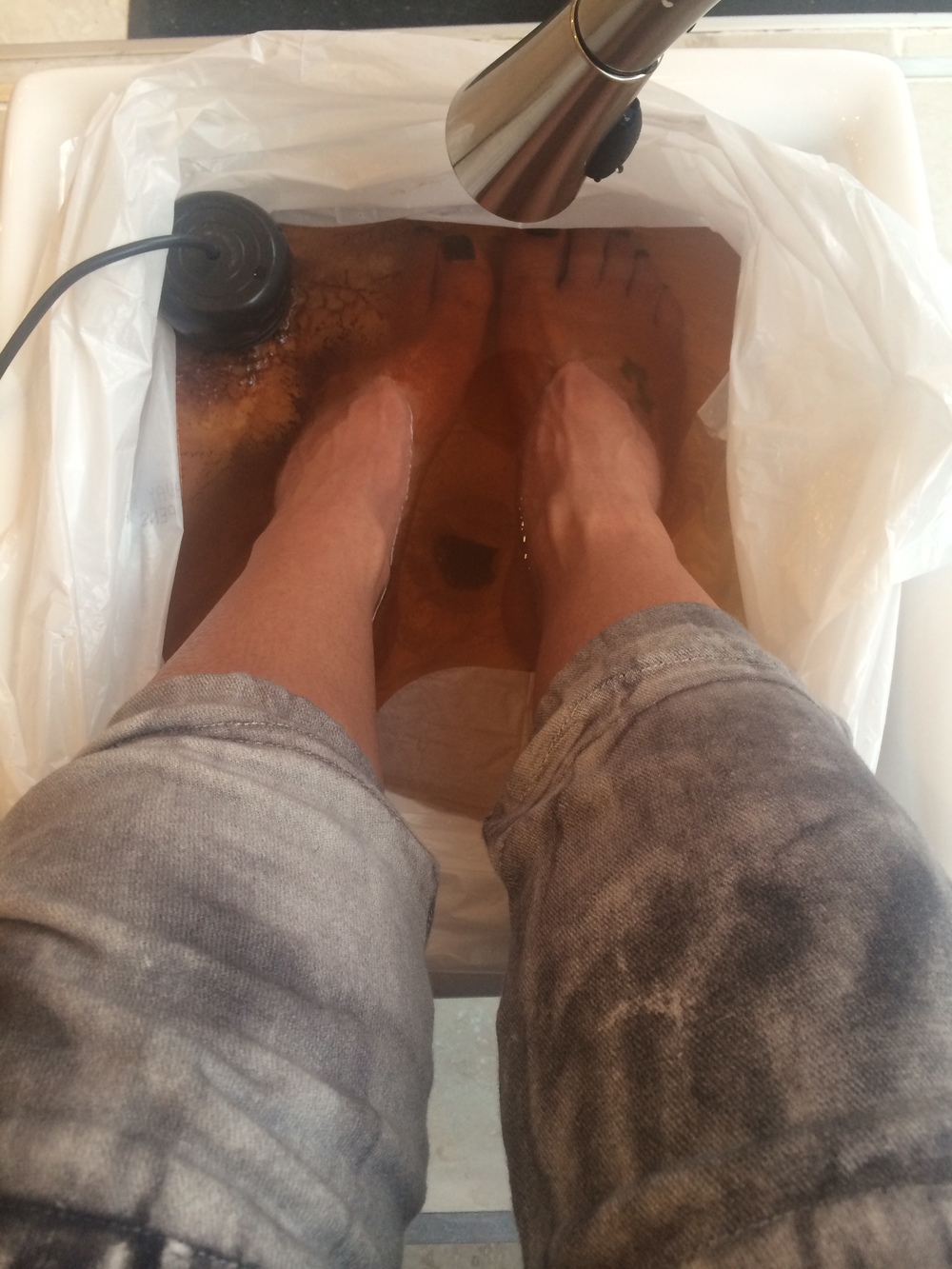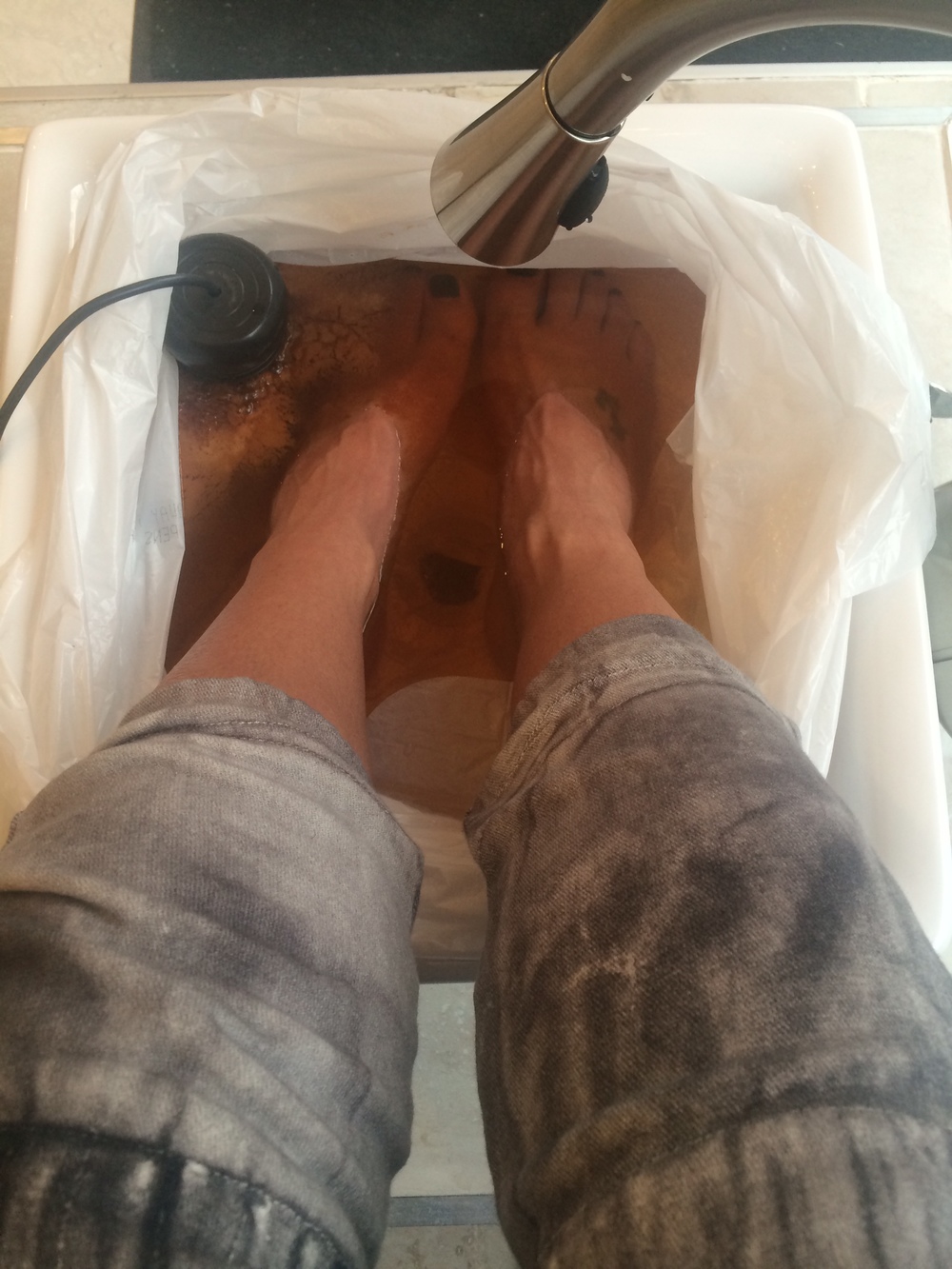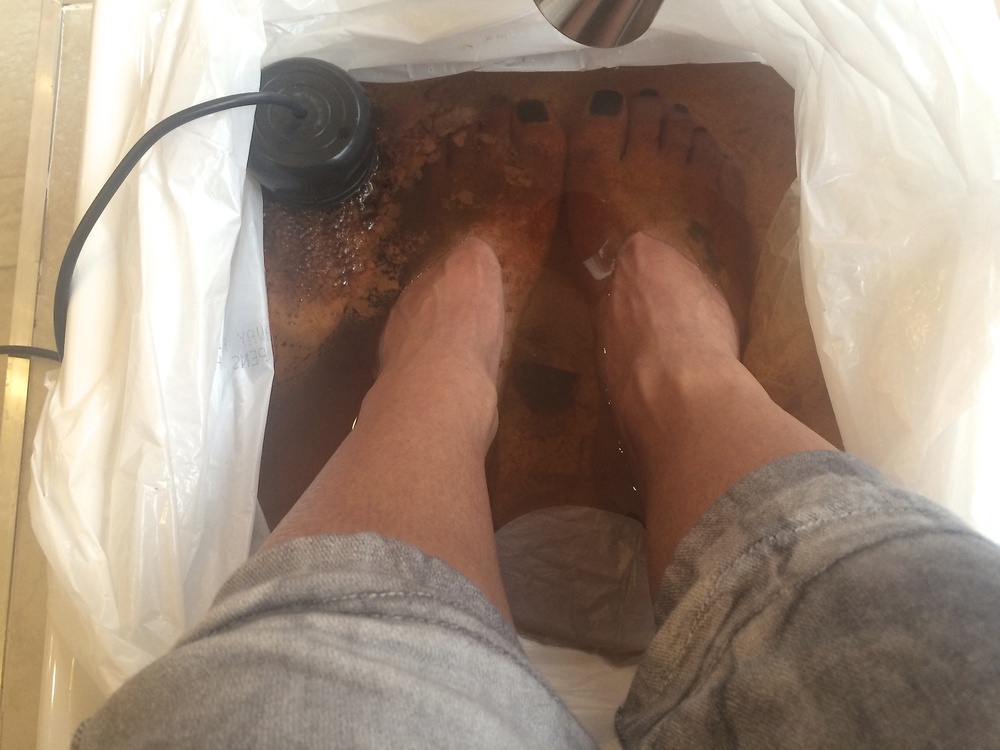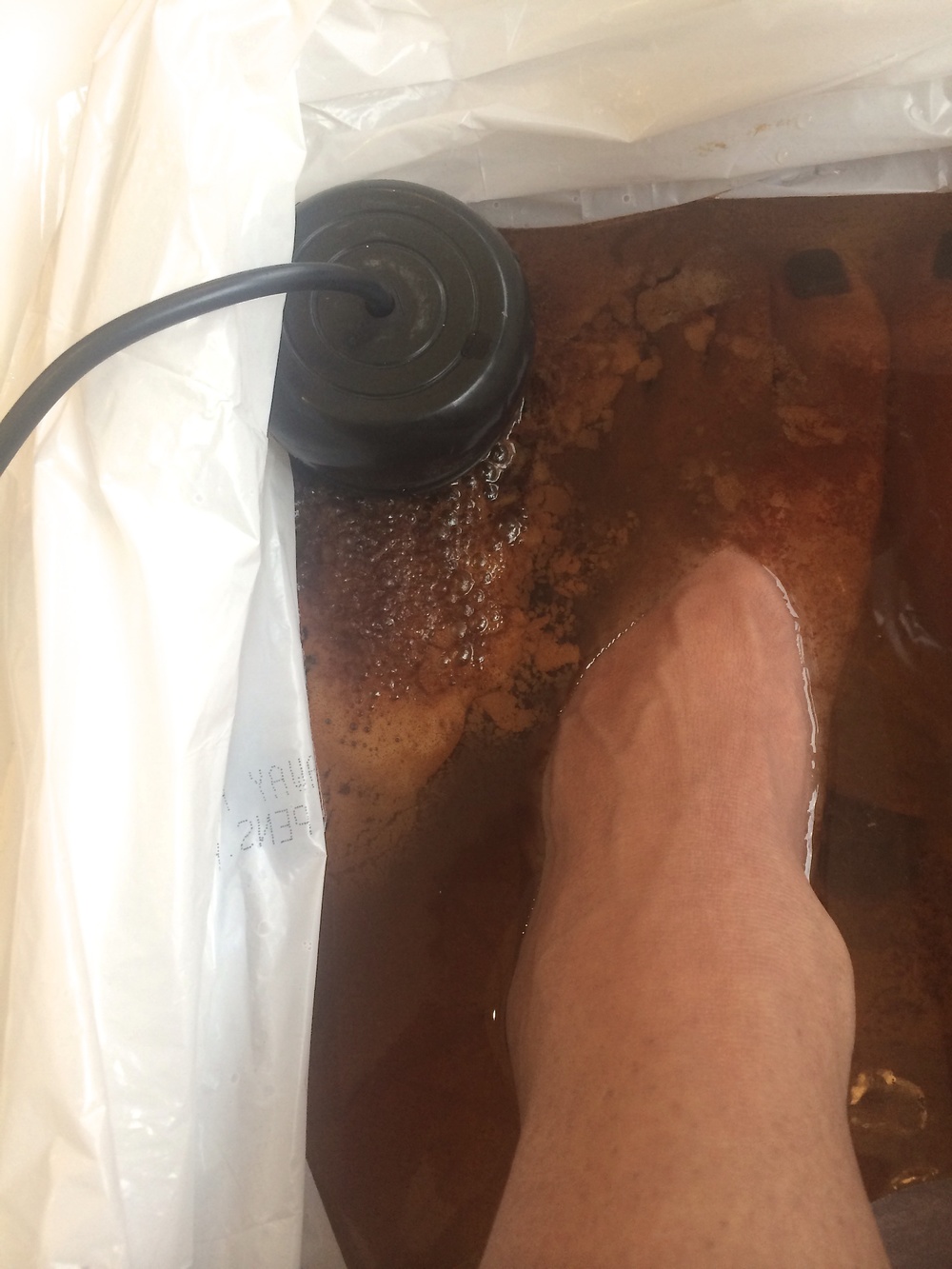 Gross, huh? From reviewing the chart and a further in depth conversation with Indhira, my results were:
White cheese-like particles – the yeast in my body was detoxified
Orange color- my joints were detoxified
These results made sense because I started my fitness regimen and I have been extremely sore (more than normal) and it has affected my sleep pattern which in turn, I had a lack of energy. I was eating sweets to "wake" me up but there are so many other natural alternatives that would contribute to restoring my body's energy like drinking cold pressed juices, eating fruits and an occasional colonic, which is a service that MWS also provides.
I am so thankful to the ladies of MWS Health for providing me with a wealth of knowledge regarding the importance of protecting your body's health from the inside out. Please check out their awesome site: http://www.mywellnesssolutions.com to discover great quality alternative health services and guidance on the importance of proper nutrition. I promise, you will enjoy.
Visit and book your appointments:
Bronx location:
3044 Third Ave. Bronx, NY 10451 Tel: (718)992-7741
Central Harlem:
17 W. 125th St. New York, NY 10027 Tel: (212)882-1154
Xo,
Mel